How To
How To Create a Youtube Channel 2020
My name is fareed khan This tezworld teaches YouTube, the Google-owned video network, boasts over a billion users — almost one-third of all people on the Internet — and every day people watch hundreds of millions of hours on YouTube and generate billions of views. On mobile alone, YouTube reaches more 18-34 and 18-49 year-olds than any cable network in the U.S.
What's amazing, though, is that only 9% of small businesses in the U.S. are actively using YouTube, and my hunch is that figure would be pretty accurate worldwide, too.
So why aren't businesses investing in YouTube as part of our social media strategy?
In short, because video is harder to produce than a blog post or an image.
Or at least that's the perception many of us have.
In reality, though, video is becoming much easier and cheaper to create. This means there's a huge opportunity for your business on YouTube.
If you've been debating getting started on YouTube or have maybe experimented a little and not yet found your feet, this post is for you. Throughout this post we'll dive into:
The basics of getting your account set up
How to create a YouTube channel
How to create the perfect channel art
Top tips for optimizing your channel.
Ready to start? Let's go.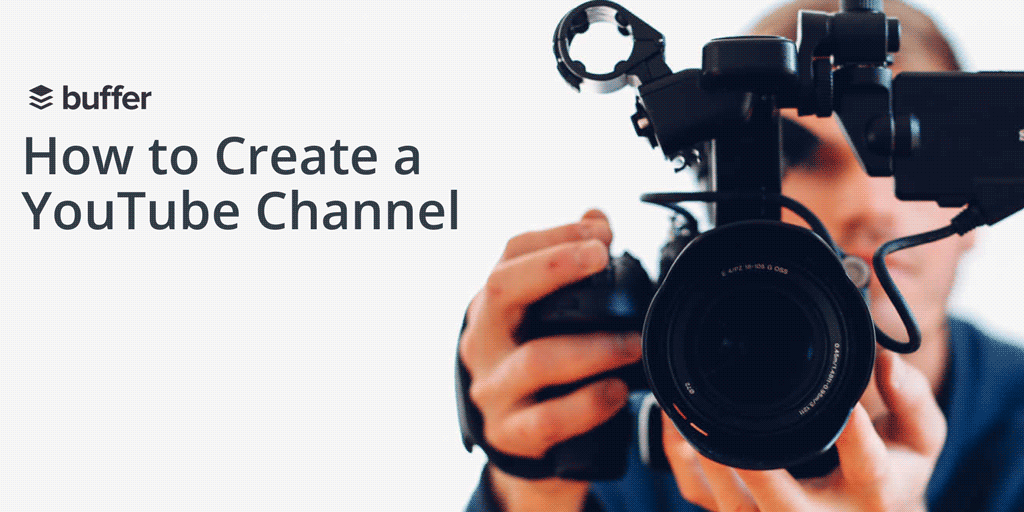 How to create a YouTube channel
Creating a YouTube channel using your Google account
If you have a Google account, you can watch, share and comment on YouTube content. However, Google accounts don't automatically create YouTube channels. Getting a new channel set up is a simple and quick process, though.
1. Go to YouTube and sign in
Then log in using the Google Account you'd like your channel to be associated with:
2. Head over to your YouTube settings
In the top right corner of the screen, click on your profile icon and then the 'Settings' cog icon.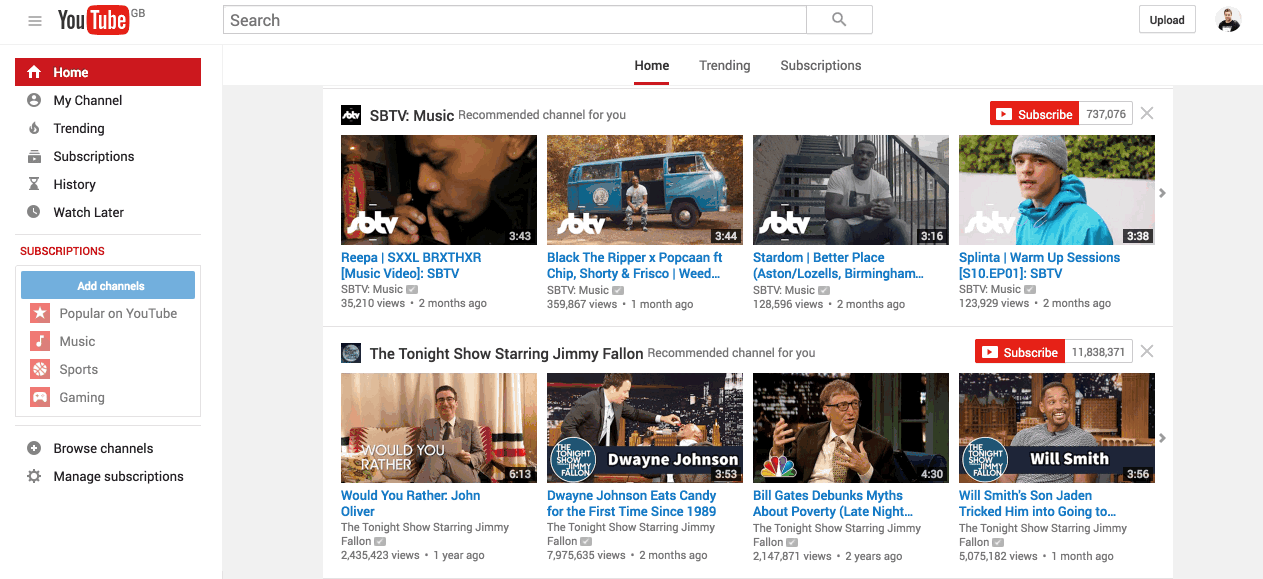 3. Create your channel
Under your settings, you'll see the option to "Create a channel," click on this link: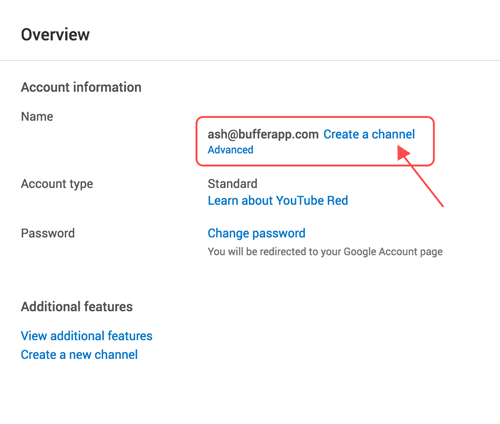 Next, you'll have the option to create a personal channel or a create a channel using a business or other name. For this example, we'll choose the business option: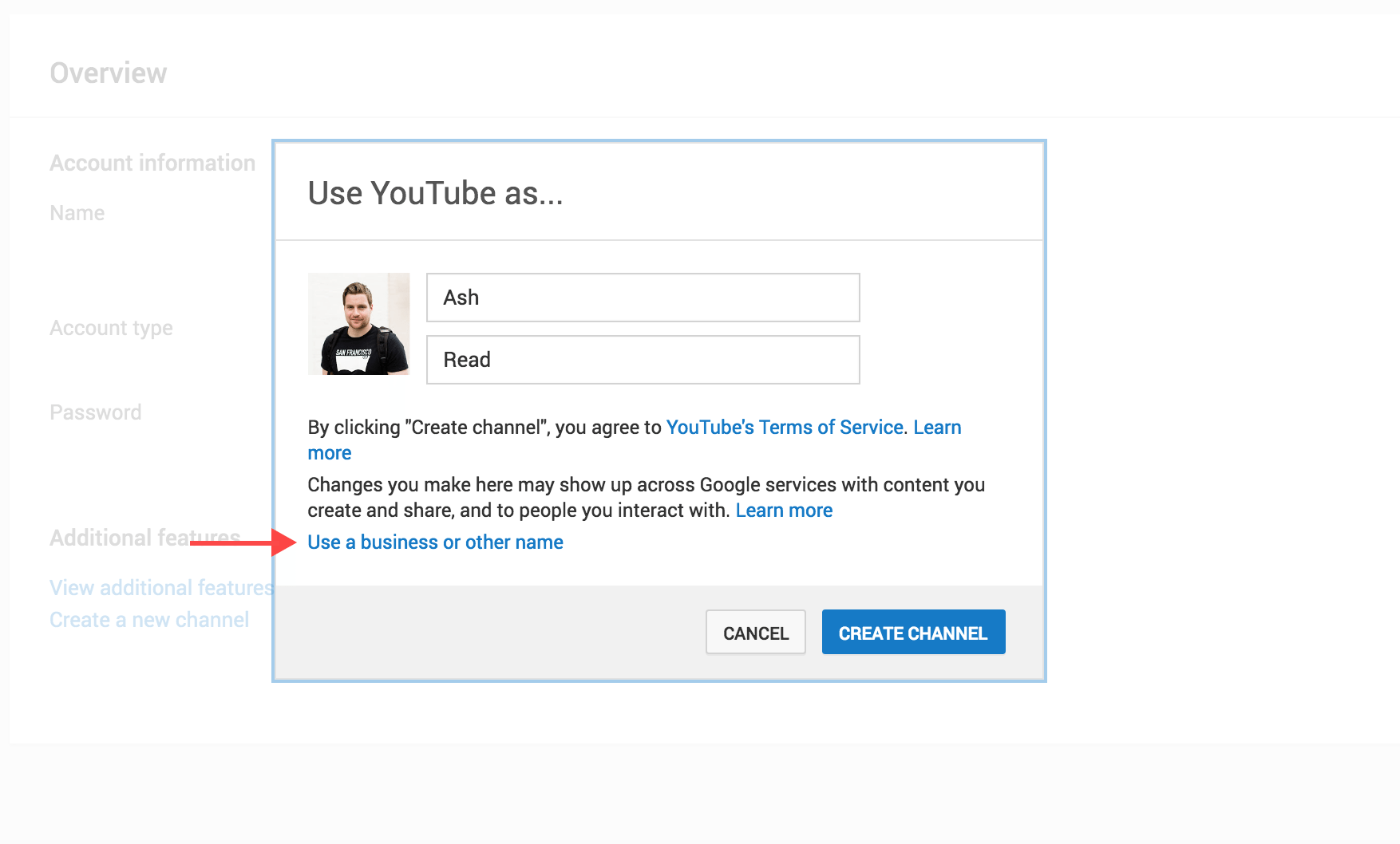 Now, it's time to name your channel and select a category. The channel options available include:
Product or Brand
Company Institution or Organization
Arts, Entertainment or Sports
Other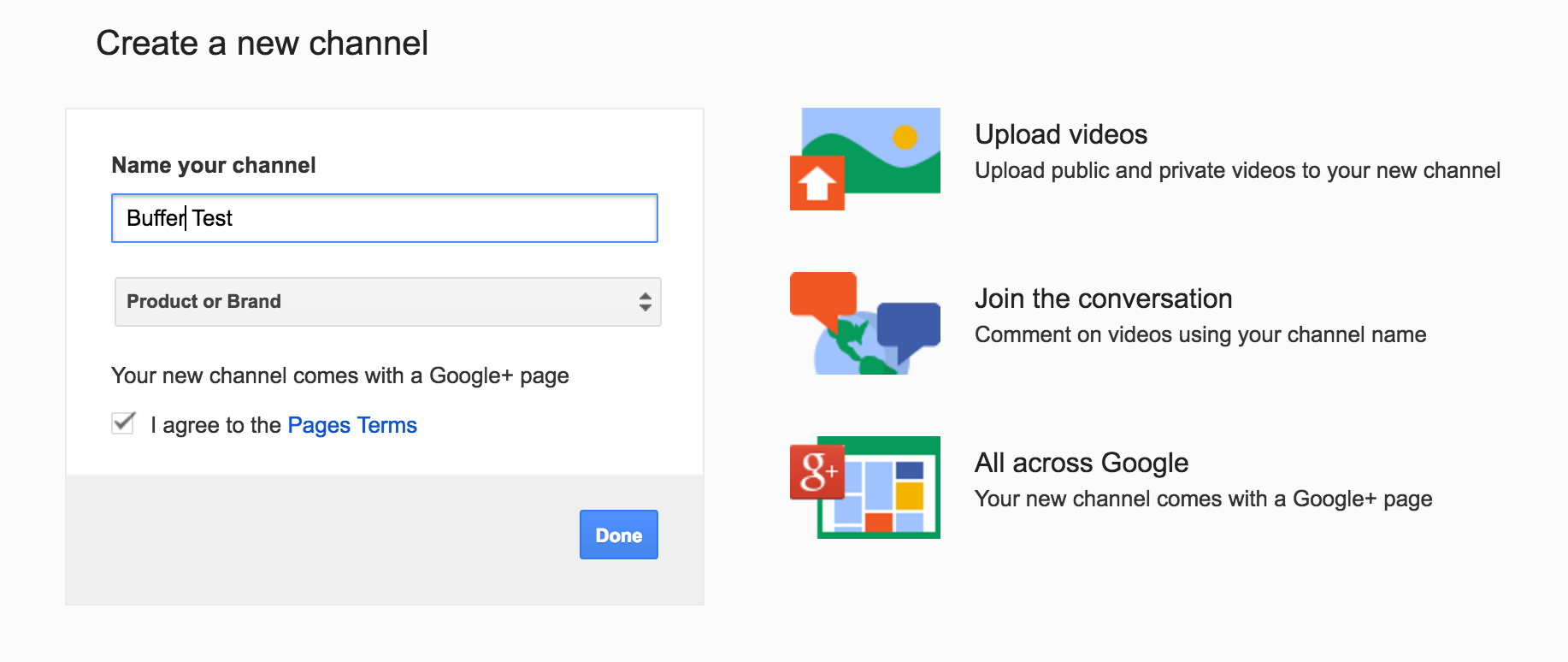 Note: a new Google+ page will also be created for your brand.
Congratulations! You've just created a new YouTube channel ?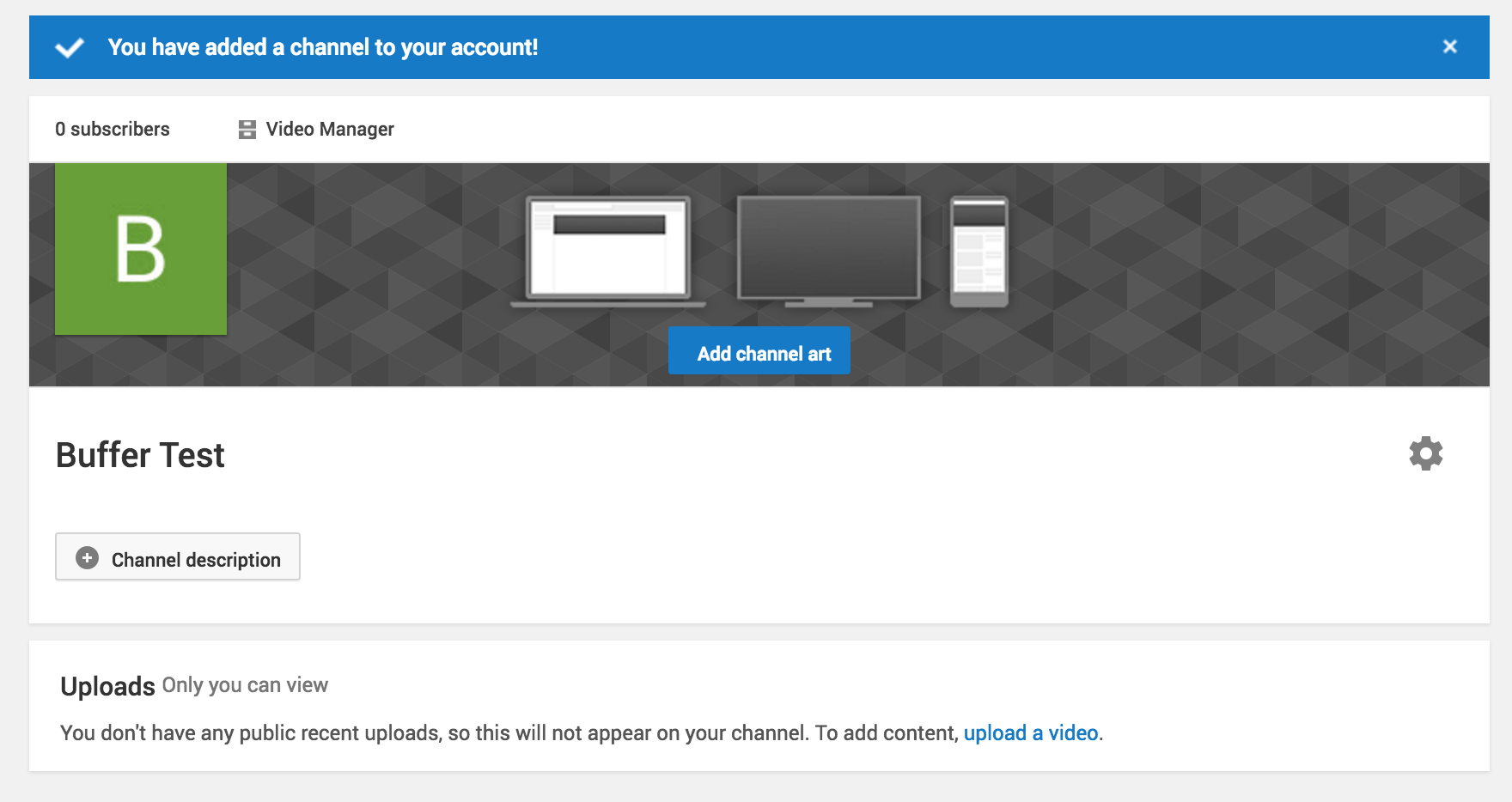 Next, let's fill out all the information and create some channel art to get your
The perfect sizes for YouTube channel art
The best place to start with your channel art is with the optimal image size that works across multiple devices. For the best results, YouTube recommends uploading a single 2560 x 1440 pixel image.
Minimum width: 2048 X 1152 px. This is the "safe area", where text and logos are guaranteed not to be cut off when displayed on different devices.
Maximum width: 2560 X 423 px. This means that the "safe area" is always visible; the areas to each side of the channel art are visible depending on the viewer's browser size.
File size: 4MB or smaller recommended.
YouTube also supplies a Channel Art Template in both PNG and PSD formats to help your figure out the perfect layout for your channel are and how it'll look across platforms: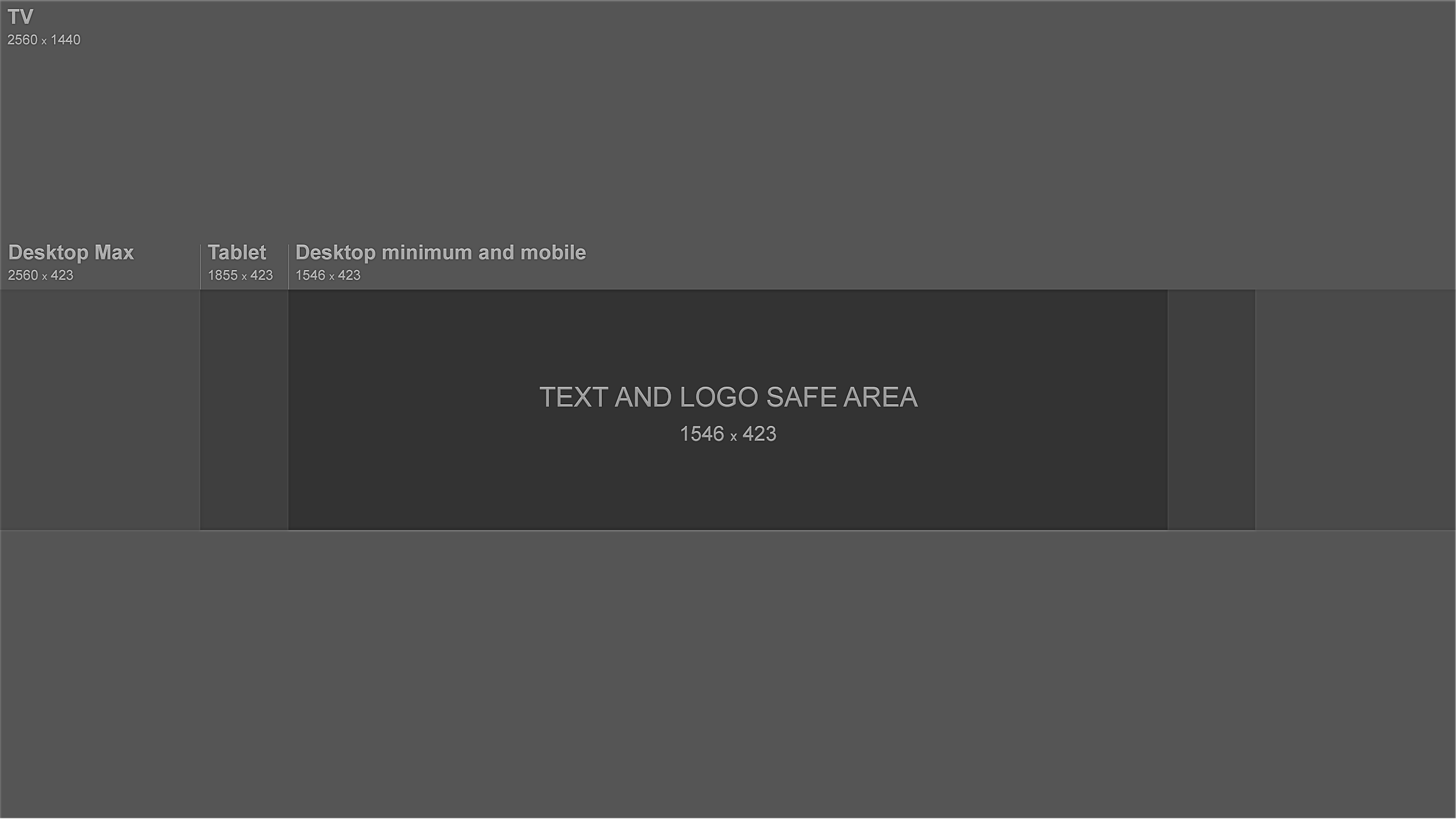 Here's an example of how I used this template to create some channel art for the Buffer YouTube account: